📍 

 

PO Box 435 Haines City, Fl 33845
🕑

Mon - Fri 8:00 AM - 5:00 PM
ABOUT OUR COMPANY



Top-Rated Business in Your City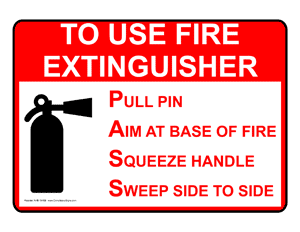 4th Element Fire & Safety is small enough to offer personalized service, but large enough to handle any service needs. Our staff has over 20 years of experience in the industry. We are a licensed fire equipment dealer in the State of Florida. We enjoy offering advice and safety tips about any activity that involves flame or heat, such as firework safety, how to cook a turkey without creating a fire hazard, and more.

We truly enjoy working with families, individuals, and businesses to keep them safe from fires. We can also provide you with links to additional resources involving fire safety. 4th Element Fire & Safety knows the grim statistics associated with fires, but we can prevent you from being part of those statistics. Fires kill more Americans than all other natural disasters combined. Direct property loss due to fires was estimated at $9.8 billion worldwide per year, with intentionally set fires making up $714 million of those damages.

We want you to remember the 3 A's in case of a fire: activate the building alarm system and/or call 911, assist people in immediate danger, and finally, attempt to extinguish the fire. If the fire is not small and contained or you don't have or know how to use a fire extinguisher, call the fire department and do not attempt to put it out yourself. Our team can offer you many other tips for what to do in case of a fire, so call us for more information.